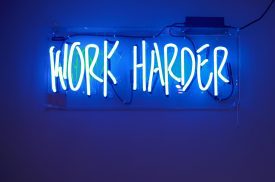 We are facing an unprecedented time as the nation responds to COVID-19. Over the coming months, employee/employer relationships will be changing rapidly. Entire sections of the workforce have been put on hold, while others are changing their job duties to accommodate current needs. Some employees continue to work remotely, while others lose their jobs outright. In this uncertain time, it's important to know what is and what isn't legal, and what rights you have as a worker both before and after termination.
What is "At-Will" Employment?
California Labor Code section 2922 establishes the presumption that employees are employed "at will." This means that either the employee or employer can terminate the employment relationship at any time and for any reason (or no reason at all).  Contrary to what many employees think, there is no obligation for the employer to establish 'just cause' to support a termination. Rather, an employer may act peremptorily, arbitrarily, or inconsistently, without providing specific protections such as prior warning, fair procedures, or an objective evaluation. However, employers cannot terminate employees because of their protected status (ex. age, race, gender, religion, disability, etc.) or protective activities (ex. retaliation for complaints about safety, harassment, discrimination, etc.).
While most employees are "at-will" there are some exceptions. Many public sector employees are protected by civil service laws or "memorandum of understanding" between their union and the agency. Employees represented by unions and covered by collective bargaining agreements may be protected by "just cause" clauses. Employees (usually executives) are sometimes employed pursuant to a contract requiring "good cause" for termination.
As noted by the California Supreme Court, "[t]he mere existence of an employment relationship affords no expectation, protectible by law, that employment will continue, or will end only on certain conditions, unless the parties have actually adopted such terms." (Guz v. Bechtel Nat'l Corp. (2000) 24 Cal.4th 317, 355.)
Can My Employer Change My Job Duties?
In general, an employer may change an at-will employee's job duties, pay rate, title, hours, benefits, and more. Just as an at-will employee can quit at any time, so can an employer change the nature of the job. Although frustrating to many employees, these changes are often necessary to continue to employ the workforce notwithstanding changing priorities, direction, and/or business needs.  So, unless the employee signed a contract that expressly defines their job and responsibilities, it is fair practice for an employer to make these changes.  
If the employee refuses to accept the additional or changed job duties, declines the new title or pay rate, or otherwise rejects the new terms of employment, the employer may terminate the employee (or correspondingly, the employee could just quit.) Indeed, non-compliance with shifting responsibilities and job duties would be a legitimate reason for dismissal.
It is important to note that an employer may not change the terms and conditions of employment for discriminatory or retaliatory reasons. For example, it would be unlawful for an employer to cut the hours of a worker because that employee voiced concerns about job safety or for reporting illegal activity. Likewise, it is unlawful to penalize employees on account of their complaints about discrimination, harassment or retaliation.
In relation to the crisis surrounding COVID-19, employees may be asked to change their daily duties at work. While the vast majority of these changes are required to respond to ongoing and changing business needs, the right to a safe and healthful workplace remains. Part of this safety includes freedom from retaliation, harassment, or discrimination.
It's important to know what rights you have as a worker and how those rules effect your employment. If you believe your position has been changed for discriminatory or retaliatory reason, call The Law Office of Jeannette A. Vaccaro at (415) 444-5800 or visit www.jvlaw.com to set up a free, 20-minute phone consultation.
The following two tabs change content below.
Jeannette Vaccarro
Jeannette A. Vaccaro is a zealous advocate, representing employees in all facets of employment law.
Latest posts by Jeannette Vaccarro (see all)